So many of us have had a moment, when we are walking around our house, driving in our car, or laying in bed unable to sleep. That moment when we say, "Is this all there is to it? Is this what I have worked so hard to achieve? Is this as good as it gets for me?"
Most of us worked pretty hard in college and got a degree in our desired field. We got jobs, some of us got married, and some of us started families. We are still paying off our student loans, getting more pissed off every single time the money comes out of our checking account. There are car payments, a house payment, cell phones bills, and utilities, not to mention the price tag of having children.
Previous generations have described this as the rat race. We go to work every single day sharing our gifts with the world in return for a compensation which is rarely fair. The longer we work for our companies, the more our responsibility and workload increases. We are told we are becoming extremely valuable assets as we progress through our careers, but the raises usually do not keep up with the ever increasing workload. The stress has unbelievable effects on both our physical and mental health.
I want to tell you a story about how I got out of the state of funk. There is a very clear path to becoming debt-free and much more financially liquid. This path also provides income which can simply be invested in creating more happiness in your life now. A few hundred dollars a week or a couple thousand dollars a month can drastically transform quality of life for most of us.
Expectations of Mediocrity
I want to challenge you to step outside of this life that has been designed for you. I hope that by sharing my story it will both motivate and inspire you to try something different.
I have a healthcare degree that is highly specialized. There are a few, narrow choices as to how I can use this degree in a traditional way to earn an income. Most of the people that do the kind of work that I do are very focused and would not consider opportunities to earn money in a different way.
I have always been that person that read all the personal finance books, went to seminars, and watched lots of videos on YouTube. I am the one that has always been looking for additional ways to make a little bit of extra money. I have been ridiculed and made fun of by many of my peers as they viewed some of the projects that I have done for extra income as demeaning.
They view it as below our collective social status.
The story I am going to share with you is about how I took my degree out for a walk in a different direction. I applied my unique knowledge to a different set of circumstances. I started this process by doing article writing work that was very simple and trivial. I wanted to get my foot in the door. I wanted to meet and interact with decision makers. I wanted to prove the value I could add to a business which would later result in additional income.
The Wake-Up Call
One day, after having a very frustrating day at work, I was finally motivated enough to take some action. Looking back, I wish I could have gotten to this point sooner as I would be even further along this path. I hope this article will move you down the path to action much quicker than myself. There will never be a day when you have finally read enough articles and watched enough videos to feel comfortable presenting yourself as a true expert in regards to obtaining side gigs. You just have to make the decision to put yourself out there and do the best work that you can do. At some point, the best way to learn is on the job training. Pain and embarrassment are great teachers. Recognize this, and get on a pathway to building a skill set that will add to your income.
I wanted to make some income because there were a few toys I wanted to purchase. And, in general, I wanted some cash to add freedom to our lives. We were doing everything right including maxing out the retirement plans, making a little extra house payment, and the cars were paid off. I wanted some extra money to be able to go out to dinner and order whatever I wanted. I wanted to be able to travel and fly first class. I wanted to make liquid cash much less of a limiting factor in our day-to-day lives. Have you ever thought about money like this? Has there ever been a time when you just wanted a little bit more money to give you some options to buy some toys and have a little bit more freedom in your life?
Doing Your Research
I poured a really good glass of Pinot noir, put on some good jazz music, and sat down in a quiet place in our home. I wanted to learn how to become a highly paid freelance writer with no experience in that particular field, as I felt my knowledge of the healthcare industry and my writing skills would suit the online writing game. I played on the Internet going between job boards and content mills like Problogger, Upwork , Writers.work, Scribe, and Freelancer trying to decide what gig opportunities I might be able to take advantage of to earn a little bit of money. I even looked at a few additional sites, but then I narrowed it down. Finally, I decided to use Freelancer.com to help me get my first side hustle.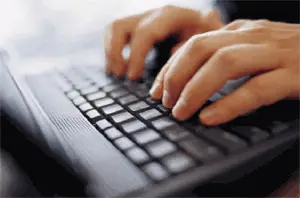 Starting in freelance writing, or even starting a blog, is not always easy. I went through all the different opportunities that were in the niche I worked on in my healthcare profession. After all, why not use the knowledge and skills I already have? It took more than an hour for me to create my account and set up my profile on Freelancer. There was even a small fee I had to pay to be able to access the job proposal board. This was an investment of a lot more time and energy than I had originally thought it would take to to get started doing freelance work. There were several small pieces of writing that I had to do to describe myself and my skill set before I could get started writing for clients.
Lessons Learned
Finding freelance writing jobs is something that takes practice, not to mention trial and error. I drafted 3 proposals to clients on Freelancer, bidding on simple article writing tasks. At that moment it was kind of anti-climatic as I submitted the proposals. There were no immediate responses. There were no bells and whistles or excitement from anybody but myself. I probably checked my phone 30 times in the next two hours hoping for a response from a client. As a scientist, I used this process as a chance to learn and improve every single time, and here's what I gathered:
Profile your clients
My first lesson was that 24 to 48 hours is the most reasonable timeframe to expect a response to a. proposal. If a proposal is not acted upon by the potential client after three days, I will delete it. I do not want to waste any brain energy or creative thoughts on unresponsive clients. If the clients do not communicate much, they are most likely just interested in the product they described in their job listing. If however, the client moves into the chat space and wants to discuss things, I have found these are the clients with whom I have been able to expand my business relationship for profit.
Deliver great products
Next, I learned to deliver the exact product I was contracted to do for those companies that did not communicate. If the job was to write two blog posts or guest posts for $40, that is exactly what I did. I made a little bit of money and moved on. However, if it was a client that had chatted with me about the product and was interested in my contributions, I proceeded to massively over deliver to the client. This would include longer articles with much more in depth research than I was contracted to complete. Occasionally, I will even include an extra article or deliverable. I always delivered work to these clients significantly before the deadline.
Grow your relationships
If the relationship continued to grow with the client, I added additional engagement tactics. Over time, in our communication, the clients always offer small bits of information about their businesses. I took the time to do some high-quality research on any small bits of information offered. Next, in all of my interaction about doing the simple tasks I was contracted to complete, I begin to offer incrementally more powerful business advice. This could include content marketing strategies, social media help, or advice about potential target audiences and markets to grow their business.
The Numbers
What are my real numbers when it comes to writing articles on contract work sites? About one out of four proposals submitted results in interaction with the client. Almost all of these interactions result in being contracted to complete the very simple task of writing an article that I am totally overqualified to create. The compensation for the writing gig depends on the level of technical education needed and more importantly, the length. Articles that are between 500 to 750 words most of the time pay $20-$30. Articles that are close to 1000 words will pay about $40. Any articles that are above 1500 words to 3000 words are going to be your high paying jobs, increasingly close to $100. I have not noticed any relationship between short or long articles and my ability to develop a relationship with the client that leads to an expanded income potential. It is more about the specific business and the team.
About one out of four clients that I write these articles for will attempt to expand the business relationship. This process takes time, and like any relationship, it takes an investment of personal capital. These next level relationships or where I have been able to generate the most income. None of these relationships are likely going to last longer than a year. However, this is how you can get to the next level of side income on your terms in your extra time. Completing the simple task got you in the door so that you could talk to the decision makers. What you do next is a specific set of skills that can lead to significant income.
Most of the expanded client relationships are going to involve larger writing projects, editing of current content, digital marketing, and participation as a consultant in leadership. These relationships usually generate income that is between $1,000 and $5000. In my experience, only one of these relationships have lasted longer than 2 to 3 months. At that point, I have usually contributed everything I can to the business.
Finding The Big Payoff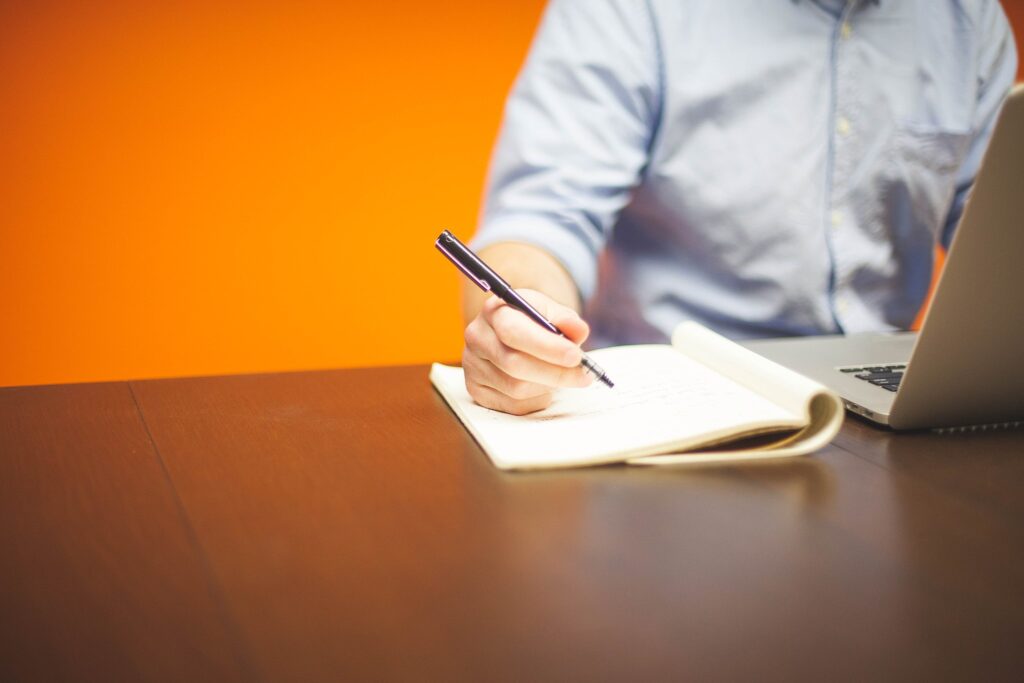 I have one client relationship that have turned into the goose that laid the golden egg. And, I mean this in both a financial windfall and an educational relationship. As I reflect on this relationship, I know at some point it will end. But, I will use what I have learned in building this relationship so that I can duplicate a similar working relationship again in the future.
The company CEO and I build a relationship based on my article writing and discussing his business. The conversations we had made him feel like we were kindred spirits. I was an outsider that he could discuss his business with that truly understood his goals. I think our conversations validated his efforts and how he wanted to grow his business. I had provided him positive reinforcement. Next, he wanted to set up a Google chat interview so we could discuss how I could be a part of the business going forward.
I made it clear that I already had a great job and a career. I was not looking to replace my current day job, but I was very interested in building a side income. The CEO did not want to hire any more employees as they come with the expenses of benefits and all of the legal loopholes. I made it clear that my name would have to stay off of everything, and I would operate out of the shadows for the company as a consultant. I got no pushback from the CEO.
The compensation package I negotiated included a monthly retainer of $1,500, 1000 shares of stock options per month, and special bonus pay for completion of well-defined projects. In order to protect both parties, we agreed that the agreement could be terminated with 48 hours notice by either party. The stock options had a vesting period of one year. In reality, I am not sure if the stock options will ever truly be worth anything but it is kind of fun to talk about.
This relationship has been very profitable. I have earned about $50,000 of compensation over four months. I want to be very clear that I put in a lot of hours and hard work to earn this money. Nothing was just given to me. Instead of watching sports and Netflix, I made my time productive.
Seeing A Positive Impact
I have been able to buy a few of the toys I wanted to purchase, and we have a lot more wiggle room in our budget. This extra income has made a tremendous difference in our quality of life. In the future, as I get closer to retirement, I can definitely envision myself doing this kind of work on the side. This will be a great way to supplement my retirement income. And, I am sure that our family retirement will be in my late 40s or early 50s. It will certainly not be at age 65. The financial independence knowledge I have been exposed to from these side hustles has changed my overall financial plan. This experience of operating as a consult and business owner has also exposed me to many options I want to explore in the future.
After about 6 months of working side hustles, I have to tell you that it has given me new life and made me very happy. I feel like I have a new level of energy and appreciation. I like having a secret that I do not tell my full-time employer about. It enables me to have a large additional income. I am working at night and on weekends but I generally feel like I am an athlete on a sports team. This income has amounted to close to $50,000 in close to 4 months from one client. I see this relationship extending for probably about another 6 to 12 months. Then, I think I will have contributed just about everything I can to the small business. If the relationship is extended I will be very happy, but I am prepared emotionally for it to end.
Paying It Forward
As I said back today with another really good glass wine and reflect on how happy I am to have this additional income, I cannot help but to see what I myself have learned, and pass it on to you.
I learned how to swallow my pride and take very simple task oriented writing jobs for $20 to $200 to help a small business solve a problem. I have learned how to identify clients with whom I should pursue growing the relationship. And, I learned how to grow selected business relationships to create a side hustle which operates on my terms. I am now more comfortable negotiating my compensation so. I produce articles as my initial product, but I have a sophisticated business plan running in the background.
This process could be replicated, expanded, and improved. Most individuals that will take the time to read an article like this are going to be college educated. Many of you have never considered taking your degree and expertise out for a walk in a different direction. Most of you probably have no idea about what income you could create in your own niche area of expertise.
In summary, a very clear and realistic path to building a side income is to leverage your education. Go on a site like freelancer and pick a couple of very simple jobs to bid on in your area of expertise. Do great work for the clients. It will be very obvious that you are overqualified to work on the simple jobs. Engage when it makes sense and offer additional well researched advice to the client. Grow your relationship with the client and watch your income growth. Focus on the process as much as the work. Do not get emotionally attached to any clients and refine your ability to cultivate these relationships for profit. This is a very repeatable process! Get started today!
Looking for more high paying gigs? Check out these awesome articles: