This article on "how to be an influencer" was contributed by one of our writers with a background in fashion modeling, music, and digital content creation. She has contributed other insightful pieces about her experience organizing music promotions and freelance modeling.
Can you make money off of Instagram?
How do you become a social media star?
Being an influencer on social media is an easy practice if you are willing to invest time and energy into making your presence known on popular sharing sites such as YouTube and Instagram. Building an online presence can happen overnight if you're able to showcase clear photos and make sure you're not susceptible to copyright claims. Posting music and products you haven't been sponsored for is a surefire way to get in trouble!
As an independent model, I was paid for promotional merchandising mostly in the products for sale through the respective companies. However, as social media progressed, it became clear to me that you could make extra money through photographs and videos you've taken in the comfort of your own home. Starting out is easy; you create an account on photo and video sites while also marketing yourself on social media for free. This way, you can gather in advertisers who will pay you for a short shout-out on your page.
What Are Some Ways To Be An Influencer?
There's no right way to start making money as an influencer. It's really all up to you to find what you're good at and attract an audience to catch the eye of sponsors who can create a mutual partnership with you that you can all benefit from. There are tons of different markets and types of content that you can get into, all depending on your skills and interests. Some people might want to know how to become a beauty influencer, but others might be more interested in selling digital products or sharing their fitness journey.
Be Your Own Boss
I spoke to Elly*, a former tattoo model who promoted her shop on Instagram and Facebook in exchange for tattoos, which ran from smaller $100 designs to $1,000 full sleeves on her arms and legs. During this time, her modified appearance grew a social media audience where she attracted sponsorship from business including vaporizers and tattoo ointments. Elly also contacted companies herself to work in exchange for product values or monetary compensation to earn $50 – $100 per post for advertising the products.
Elly soon became an employee of the vape company with her knowledge of internet advertising and affiliate marketing. She scoured e-mails to find influencers with a large follower count and the company would pay for successful Instagram and YouTube celebrities to market their products via sponsored posts. Most were under the care of an agency but others were independent workers who created their own price plan.
Keep Up To Date On Popular Trends
Pat K,* is another successful name in the world of influencer marketing. As a teenager, Pat found an interest in cosplay where he would dress up as his favorite comic book and movie characters for events and photoshoots with friends and fans. Pat suddenly turned into an internet celebrity within weeks with his Facebook and Instagram posts, and soon moved onto the popular video site, TikTok. This led to sponsorship deals, affiliate programs, and even companies willing to create his own merchandise to market his image with proceeds he received from every sale.
Pat soon found out he could make a deal with local printing companies to sell his merchandise for 100% profit as long as he would direct sales to their websites and services via affiliate links. Pat K. grew from a casual cosplay model to a celebrity at comic book conventions where could make $20 for a single picture with a fan while the rest waited in line for a photo with their icon.
Know Your Market and Age Range of Your Audience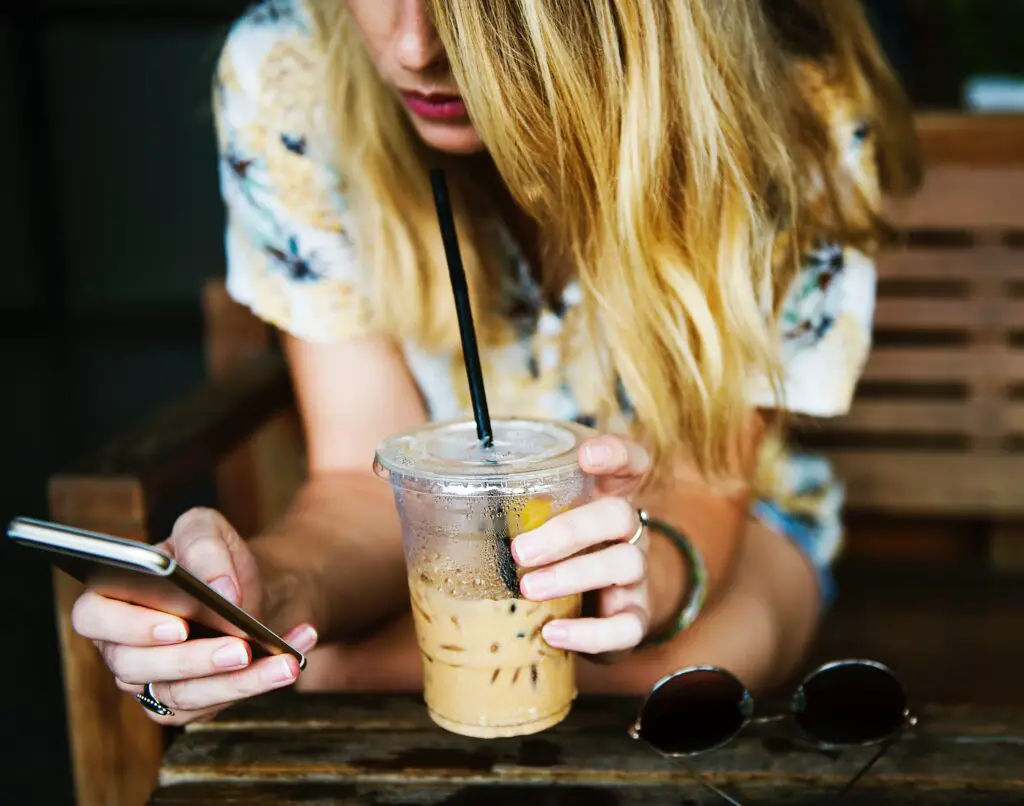 I also interviewed Rachel*, a 30-ish mother of two who had the desire to get back to her original weight after having children. Rachel started a fitness Instagram account and a diet blog on WordPress to document her journey. Word spread quickly through Rachel's social media posts and those who searched for hashtags such as #mealplan and #weightloss were directed right to her site.
Because Rachel's recipe posts and meal planning guides were her most popular entries on her blog and social media, the offers came flooding in for food plan delivery services and kitchen essentials as long as she would cover the basic steps to create meals in her posts. While she was finding her own path, companies such as Blue Apron would pay her $200-500 for a video it took her an hour to make as long as they could get a quick shout out and an advertisement during a break in the video. She is now healthy and happy being an influencer full time.
Start Small And Free
If you're just starting out, try looking into companies such as BzzAgent and Influenster where you're invited to try out free products in exchange for a short review. By posting your reviews on their websites, Instagram stories, and promo codes and links in your bio, you can gain followers who notice you through hashtags to stay tuned in to see what you review next. Once you make your name as a popular reviewer, you may start getting offers from companies for individual posts with a decent check for your work. It's important to link your reviews to all social media to create a bigger audience and a higher engagement rate.
Going From Aspiring Influencer to Paid Influencer
So how do you level up in this business, growing from a "micro influencer" doing this as side hustle to a highly paid professional? Move beyond being a content creator and learn the rest of the game.
Sure – you're probably pretty good at attracting attention on your chosen social media platform. But step back for a moment: why should anyone pay for you to help build their brand awareness? Figure out how to answer that question with facts (follower count, past brand collaborations, etc.) and you're well on your way to a great career.
To unlock the real money here, study the other parts of a good influencer marketing campaign. Most successful influencer(s) understand the nuances of how their social channels distribute content. They know their target audience and what topics they engage with. They invest the time to understand which businesses want to build relationships with that audience.
The same principles apply across platforms. Do you run a YouTube channel? You're going to need to understand content discovery, likes / sharing, and how to partner with similar content creators. LinkedIn Influencer tactics look very different, since that's a conservative B2B platform, but the underlying process is the same. Who are we talking to? What do they care about? Who wants to connect with them?
Social media platforms have wrapped us in a complicated world of computer suggestions. Invest the time to understand what is going on in terms of content distribution and target audience and how to align it with your content strategy.
I'm reminded of the sweater scene from the "Devil Wears Prada", where the heroine dismisses the differences between a couple of belts only to be educated on the complex process governing the selection of the color "Cerulean Blue" for her sweater that she was blithely unaware of. Every instagram influencer lives in a similar world today. That instagram post you shared, you think it was shown to people by chance? It wasn't. The better you understand how social media platforms pick which content to share and how, the more successful you will be in this business….
The same logic applies to brand collaborations. Invest the time to talk to their marketing team. Understand their influencer strategy and how it connects with the rest of their digital marketing plan. How did they put together the influencer campaign they recruited you for? What kind of things would make them want a longer term relationship, helping elevate you into an industry influencer status vs. just putting out an Instagram story or blog post. The better you understand their goals – and can align your personal brand to work with them – the more successful you will be.
Safety Tips As An Influencer
1. Watch out for scams: It's a greedy world for multi-level marketing, or MLM. There are many offers on social media from successful influencers that offer things such as $1,000 worth of makeup for $100. Sure, you may get the makeup but you could get roped into a pyramid scheme where you're required to pay money for advertising and marketing out of your own pocket. The person who referred you will get more for referrals and many people fall into this scam to refer their friends or tag people, and repeat the process until everyone is broke.
2. Do your research: Celebrities are fond of marketing products such as weight loss teas and diet supplements that turn out to be not healthy for consumers. If you're offered to advertise a product, a quick Google search can keep you from turning into an influencer with a reputation of money over quality. Many followers of popular stars will gobble up everything they sell, and the stars who post the content find themselves publicly bashed for non-FDA approved products and even face lawsuits.
3. Choose a moniker: Doxxing is the act of revealing someone's real name and address. I was once paid $100 for an hour shoot for a local clothing company to showcase two outfits and the results were posted on their website under my real name. Within a week, I was contacted by customers who had problems with their purchases in the past and saw me as the face of the whole company, even if it's a small business. Being an influencer can be a full-time job, but for those who make it as a side hustle you may want to create a stage name to establish you work WITH the company and not for them. You don't want your reputation to go down by working with the wrong company, which is where research is key as well as reading the fine print before signing a contract.
4. Watch Out For Copycats: There's a bad trend from influencers who choose to copy other people's work and reviews with a few tweaks to make it look different from other popular posts. Pat K. found himself confused and searching for answers when his likeness was revealed on knock-off merchandise. He was able to track down the company and prove his identification to get the unlicensed merch removed without a help of a lawyer; however, some may have to reach out to professionals who require hefty legal fees.
Is It Worth Being An Influencer?
Elly said "Absolutely! I never fit into social norms, One day, people wanted to hear what I had to say and I got paid for it. You get used to being recognized in public and sleep better knowing you will wake up with more money in your bank account. Helping other people achieve their dreams is also a plus in this industry."
Pat K. responded "It's a little strange. I've been always shy and awkward so I haven't really adjusted to seeing my face on t-shirts and having a long line of people waiting to meet me. In my former jobs, I was lucky to make $100 a day. Now, I can make $1,000 for a shorter shift selling my merchandise and meeting fans."
Rachel was cooking when she called me for a follow-up interview. She explained she had gained the revenue through sponsorships to send her children to a prestigious school before the 2020 pandemic. Currently, she was working on her popular fitness blog from home and feeding her family with a sponsorship through Blue Apron.
"I'm finally able to afford my lifestyle and help my children grow and thrive," she explained. "I love what I do and the time it gives me to spend with my family. The positive encouragement my sponsors send makes me feel like I'm doing the right thing for my own life and helping others achieve their goals."
The Bottom Line Of Influencing
Those with experience in social media, advertising, and marketing should find it fairly easy to attract sponsorships and become an influencer within weeks. Sometimes, it happens overnight if you have a decent amount of followers and provide a service that is unique and beneficial to your sponsors.
When you're just starting out, keep in mind a few things.
Tag your posts with relevant hashtags – Make your profile public and separate from your private life
Don't pay for a sponsorship unless you're guaranteed money. Many MLM scams require you to enlist other people before you see a paycheck.
Look to your niche and hobbies. If your audience sees you interested in what you're selling and not faking it, they're more likely to buy a product sponsored by you.
Being an influencer can be a fun full-time job or a side hustle, depending on your lifestyle. No matter your age or look, the bottom line is to find what you're happy selling and want to show off to the world to keep your sponsors and your followers coming back for more.
Want more high-paying gigs? Check out these amazing articles: